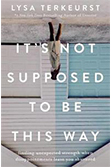 It's Not Supposed to Be This Way offers a safe guide, fresh biblical insight, and life-giving perspectives for living in between Eden and eternity. With grit, vulnerability, and honest humor. Beginning Monday January  29th, at 6pm and every other Monday following.
This Life Group is held at 904 S. Front St. Salina, Kansas. All are welcome to join as we learn together how this study helps readers:
Stop being pulled into the anxiety of disappointment by discovering how to better process unmet expectations and other painful situations.
Train themselves to recognize the three strategies of the enemy so they can stand strong and persevere through unsettling relationships and uncertain outcomes.
Discover the secret of being steadfast and not panicking when God actually does give them more than they can handle.
Shift their suspicion that God is cruel or reckless to the biblical assurance that God is protecting and preparing them.
Know how to encourage a friend and help them navigate hard realities with real help from God's truth.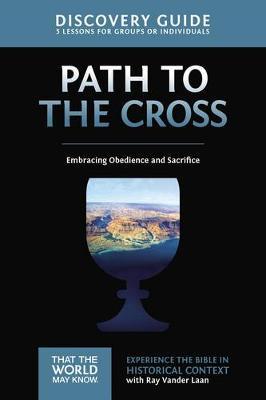 The Path to The Cross"- Tuesdays at 6pm, 221 W. Wilson St. Salina, Ks 
This five-session small group Bible study, The Path to the Cross, by noted teacher and historian, Ray Vander Laan, is volume eleven of the 12-part Faith Lessons filmed-on-location DVD and Discovery Guide series. In The Path to the Cross, God s story continues with the intense devotion of his people. Discover how their passionate faith prepares the way for Jesus and his ultimate act of obedience and sacrifice at the cross.