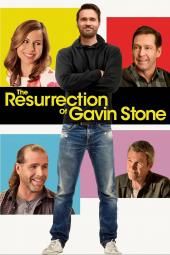 Join us Friday 7 pm October 4th, 2019 at Higher Praise for our Movie Night. This is a time designed for the whole family. This month's feature presentation is entitled "The Resurrection of Gavin Stone". Popcorn and beverages provided and as always it is free. Hope to see you and the family here.
The Plot: Former child star Gavin Stone (Brett Dalton) must perform 200 hours of community service after trashing a hotel in his Illinois hometown. Temptation strikes when Stone learns that the church, he's assigned to clean is staging a lavish religious production. After landing the lead role of Jesus Christ, Gavin finds himself drawn to the show's director (Anjelah Johnson-Reyes), a young woman who also happens to be the daughter of the affable pastor (D.B. Sweeney).
Review for parents: Parents need to know that The Resurrection of Gavin Stone is a faith-based comedy about a self-centered, washed-up former child actor (Brett Dalton from Marvel's Agents of S.H.I.E.L.D.) who gradually learns how to care for someone besides himself. The film offers a valuable lesson about humility, and there's no swearing or sex and almost no drinking (though the main character had a fairly wild past and talks repeatedly about working to stay sober). One scene does show an actor portraying a crucified Jesus, covered in blood.